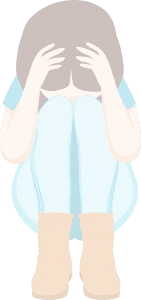 Helping Teens Cope with Trauma
This website was created to educate, provide resources and create awareness of the impact of teen trauma, specifically on survivors of traumatic experiences such as physical or emotional abuse, sexual assault, or the sudden death of a loved one.
Help family members of trauma survivors find resources and better understand the severity of their family member's trauma.
Create awareness and educate all people about the growing crisis of commercial sexual exploitation on teenagers and the impact on their lives.
The Reason for TeenTrauma.com
There are many reasons why we decided to create a website about Teen Trauma. Recent years have shown an alarming increase in the number of young people who become victims of sex trafficking and commercial sexual exploitation within this country.
This issue is not just abroad- but right here, in suburban areas too, where teenagers are recruited and enslaved without their families knowing anything at all.
Commercial sexual exploitation disproportionately affects adolescent girls and LGBTQ as well. It is more common than we know, from pornography sites to being prostituted on popular social media networks such as Instagram or Facebook.
Concurrently, more and more teens suffer from trauma due to sexual abuse and other childhood traumas. Two-thirds of children¹ in the US have at least one traumatic event happen by age 16 alone. And that doesn't even include people who live well past their teenage years!
70% of adults in the United States have experienced some trauma at least once in their life.²
5% of 13-17 years old have PTSD
15,000 to 50,000 women and children are forced into sexual slavery in the United States every year.
Sex trafficking has grown exponentially, victims are used for pornographic media, or they are prostituted through online platforms and social media.³
Our Founding Story
This website exists thanks to the generosity of Mr. John Baisden, Jr., an author and co-founder of Turning Winds. John sadly experienced trauma due to a sudden loss when his seventeen-year-old sister died when he was a teenager. This experience drove him to want to help teens struggling with mental health issues.
John wanted to create a safe, educational website where teens and their families find helpful information about teen trauma. Shining a light on the issues that we don't talk about, such as addiction, bullying, mental illness, sexual assault, depression, emotional and physical abuse, neglect, and more.
How you can help? Help us raise awareness!
Let's work together through our collective reach to make more people aware of the issue by sharing posts from this website on your social media platforms!
(1)https://www.samhsa.gov/child-trauma/understanding-child-trauma
(2)https://www.thenationalcouncil.org/wp-content/uploads/2022/08/Trauma-infographic.pdf
(3)https://deliverfund.org/facts-about-human-trafficking-in-the-us/